OUR LADY'S ROSARY MAKERS OF GRAND RAPIDS, MICHIGAN

COPYRIGHT 2013

All Rights Reserved

Member Site

Search hundreds of meticulously screened links with descriptions.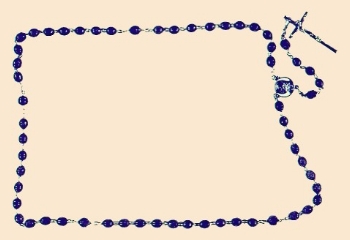 "The faithful children of the rosary shall merit a high degree of glory in heaven"

This video teaches how to construct a rosary the less expensive way by making the chain between the decades and Our Father beads by hand, which is a little easier on our budget.  For those who find this technique too difficult, we do provide the ready made chain and jump/O rings (for attaching the centers and crucifixes).  They are more costly but may make it a little easier for some of you to make the rosaries with. 

We do not wish to discourage you so please make the rosaries using whichever technique you prefer and are most comfortable with.  We are happy to provide you with whatever supplies you need to make the mission rosaries. 

The Blessed Virgin Mary, Holy Mother of God, smiles with much gratitude on you for helping her with this most urgent and important work.  Understand that you are an invaluable participant in her glorious promise, "One day, through the rosary and the scapular, I will save the world."